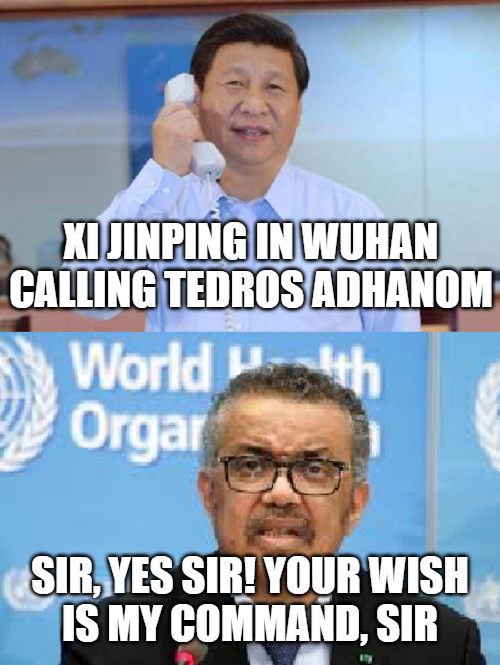 Another Wuhan 'Woopsie' smoking gun? A recent study shows that Covid-19 was not from animals in Wuhan market. It appears to be a natural virus already adapted to humans, likely escaped from a lab. Virus material was transported from the North Carolina lab to the lab in Wuhan. The article at the following link will help connect the dots.
https://www.theepochtimes.com/virus-not-from-animals-in-wuhan-market-62-nations-call-for-investigations_3356127.html?fbclid=IwAR3OKh2s6AnP0ZRkZcYxsHUdYZ7HsbizJgQL1JTdA-JCPFyPYrB6geGvmHQ.
Evidence of a human engineered virus and malicious release has not been established to date. There are, however, anecdotal discussions on the street of three suspicious cut and paste sections in the genome. I am sure that there has been considerable research on the possibility of virus genome tinkering.
Will research results ever see the light of day? Paraphrasing a recent Cato Institute statement, those who take government scientific studies seriously "need to have their heads examined."
62 nations are now calling for investigations. China insists that the investigation must be performed by the World Health Organization (WHO). Oh, by the way, Maoist WHO Director General Tedros Adhanom praised CCP handling of the Wuhan 'Whoopsie' outbreak.
China has subsequently destroyed all viruses housed in the Wuhan lab 'as a precaution'. Convenient timing before insisting that investigation of smoking gun evidence by be done only by WHO? Yikes!

It is widely acknowledged that WHO is in bed with Chinese Communists. During a recent televised interview, a WHO representative carelessly refused to answer any questions related to the pandemic status in Taiwan for the obvious reason that the Chinese Communists do not recognize Taiwan.
WHO and their Director General Tedros Adhanom clearly are a puppet organization at the behest of the CCP. Those who take WHO investigations seriously need to have their heads examined.
We now know that WHO and Chinese Communists hid the Wuhan outbreak for over two critical months. China used aggressive disinformation to discount the seriousness of outbreak while allowing thousands of infected Covid-19 carriers to travel around the world.
First China said that the virus came from US, then they changed their story and claimed it came from Italy, and more recently they said it came from France.
Consistent with the Socialist dictum of 'ends justifies means', Chinese Communists have lied about the Wuhan outbreak right out of the gate, resulting in the early failure to contain the spread and subsequent hundreds of thousand of unnecessary preventable tragic deaths. The CCP and WHO are still lying and aggressively spreading disinformation about both the first and second outbreak waves in China.
.
.
The next step is to follow the money trail and the transport of virus material from US to the Wuhan science facility that may have been guilty of sloppy lab practices. In addition to the documented $3.7 million illegal transfer to Wuhan lab by Dr. Anthony Fauci, what was Fauci's role in virus transfers from US Dietrich Lab in North Caroline to the Wuhan lab?
As a matter of public record, we know that Fauci fingerprints are all over the Wuhan lab. On national TV for all to see, Fauci (and Bill 'Depopulation' Gates) defended the WHO and Chinese Communist handling of the Wuhan outbreak. And WHO, of course, could not say enough good things about China's response to the Wuhan outbreak. Duh! It does not a rocket scientist to connect the dots.
Breaking news, China has sacked officials after a second Covid-19 outbreak despite draconian lockdowns. Following the time honored 'ends justifies means' Socialist ideological tradition, Chinese Communists have lied in the past, are lying now, and will lie in the future. Disinformation continues to be aggressively disseminated by the CCP and WHO.
Echoing Dr. Ron Paul, disinformation continues to proliferate from the mouths of US health agency heads. What does that suggest about Fauci and Bill 'Depopulation' Gates who have openly defended WHO and Chinese Communist for their handling of the Wuhan outbreak?
Folks, how much pandemic carnage are you willing to put up with until we put the smoking gun Covid-19 US pandemic mishandling and disinformation controversy to bed to prevent the US health agencies from doing even more catastrophic damage.
Thoughts?
D. Pratt Tseramed, May 20, 2020
David.Demarest@R2FF.org, 402-493-0873