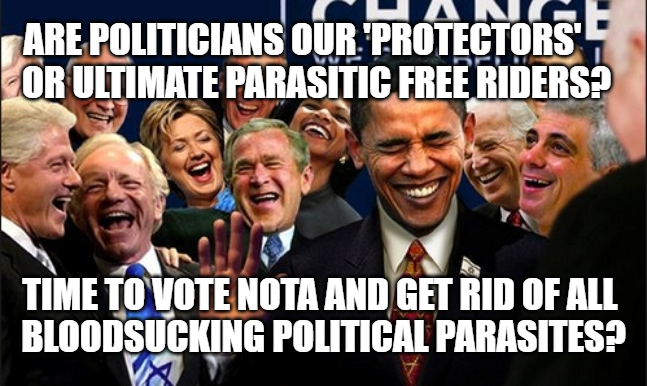 Think about the percentage of GDP wasted to support parasitic political free riders of all stripes whose income at least partially depends directly or indirectly on the corrupt cronyism-riddled political process that produces absolutely nothing other than wars, economic dependency, elite authority versus free market producer societies, and a multitude of degrees of misery and slavery.
Yep, get elected, be part of the political process, delude yourself with artificial power peer approval, and reap the perks that go with power like hot dogs and beer go with baseball.
Do you think that is not a very thoughtful approach to achieving freedom? and freedom from what? Well, maybe freedom from the need to embrace the rigors of the free market while diluting freedoms for the rest of us?
Now, who is fooling whom? The political process and politicians are explicitly the problem, not the solution, which will come first and foremost from the free market.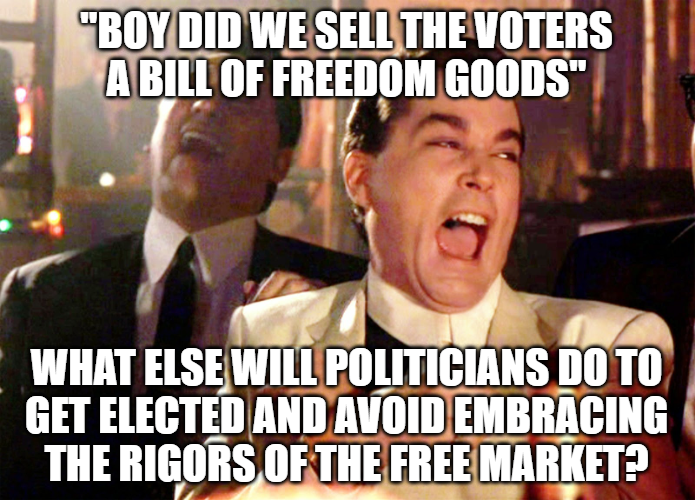 The sole redeeming values of the political process are education, planting seeds of freedom, and possibly a mop-up role to dismantle Big Brother, but only after the free market does the heavy lifting. Look to the free market for freedom from political parasites.
Is the LP well on its way to becoming the lesser of three evils third leg of a terrible triopoly? If so, what should we change to get the LP pointed back to the vision and mission of the healthy, growing, and maturing broader Libertarian movement: Freedom, Nothing More, Nothing Less, For All People IN OUR LIFETIMES?
Now, the burning question is: How will Libertarian politicians respond? Stay tuned and take notes before you decide whether to vote NOTA as a way to stop enabling cronyism-prone corruptible politicians.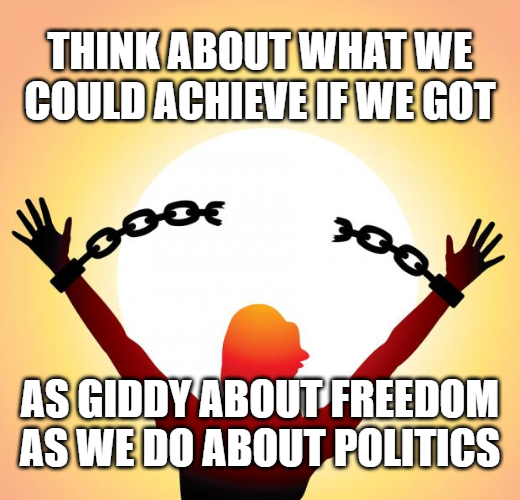 Thoughts?
D. Pratt Tseramed, July 6, 2020
David.Demarest@R2FF.org, 402-493-0873